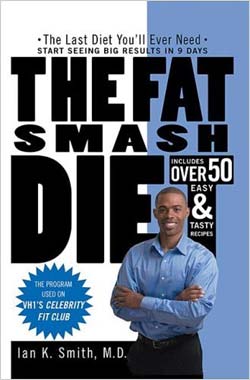 Normally, I avoid diets because they are a limited period weight loss plan and although you lose the weight, when you stop you gain it back and more. I chose the Smash Up Diet because it is part mental and is teaching a new way of eating. At the end of the diet, I would have learned a new way of eating and it is how I will be eating for the rest of my life. This is going to be hard because I've already thinking of stopping, (I think I should eat). This has been day one and so far I've eaten:

Breakfast: 1/2 grapefruit and yoghurt;

Heavy snack: Salad;

Lunch: Stir fry tofu, salad and vegetable;

Snack: Apple

Dinner: Stir fry tofu and vegetables with brown rice, my first attempt at tofu was a failure. I will prevail;

Desert: Mango;
It's so funny when you are one of these things you realize how you snack badly. A good example is this afternoon, I'm at work and I looked across at the snacks we sell and I remembered the chocolate covered digestive cookies and I would have eaten one without thinking. Sure one cookie is not bad but a couple a day would be bad. I don't think it's a matter of eating bad is my problem, it's not eating regularly and not eating enough vegetables is my problem. That is another reason I'm on this particular diet to teach myself to eat properly.
I'm also doing to DVDs while on the diet, according to the diet I should exercise 5 times a week, so I'm going to work out two days then rest one. I'm doing Jillian Michaels 30 day Shed and Workout: One-On-One Training with Jackie.
I'm going to mix it up, two days with Jillian and two days with Jackie. This another area where a lot of mental energy has to be used, the whole waking up and exercising and keeping up the momentum. My own concern is after this 90 day period (which is a long time) what am I going to do for exercise. I guess I have 90 days to work that out. Perhaps I'll take up dance be it going to dance class or just spending a good 30 minutes dancing in the dark at home with my mp3 player. I'll figure it out.
So why am I doing it? To be honest I was a skinny kid and I'm not accustomed to having a protruding middle section. There is also the fact that my grandma on my mom's side is a the heavy side and my grandma on my dad's side died of diabetes, my dad also has diabetes. So my genes tend to excess weight and diabetes and I would like to avoid that. If it is a matter where I give up white bread from my daily intake and constant exercise I will do that. People might think my size is okay, I see it leading to more weight gain.