The Hangover and Sandra Bullock Movies
10:29 PM


This is a shout out to my sis who just left to go back to college today. I watched The Hangover and I must say I literally LMAO. So that is where you got the "Really, Kim, really." from. I didn't expect I would like this movie, but I liked it, DVD-worthy though? I'm on the fence, but I'm teetering towards the yes side. I need the laugh though after all that stressful crap, I'm back on the road to being less stressed. Oh and I love the baby, he was so adorable.

Okay, Sandra Bullock movies. I am a Sandra Bullock fan, I may not have seen all her movies, but I like what I've seen. The first one I've ever seen was Love Potion #9. I couldn't believe how long ago it was 1992, I watched it a couple years later. You can check out the movie on YouTube here.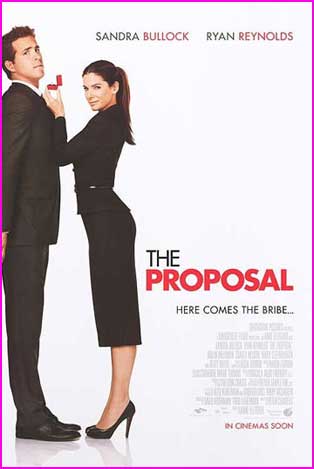 The last movie I saw with her was The Proposal. Loved it. Cute Romantic comedy. I went with my mom and sis and we did the whole shrieking in the theater with laughter at some parts. I'm telling you laughter is the best medicine. Was an Oscar worthy film, no but it can take you out of a funk on a crappy day.

What I didn't know until recently was that there is another movie coming out, All About Steve. I'm not sure if I'll watch it at the cinema. It looks a bit hammy, it's like my not watching the movie she did with Ben Affleck. A simple matter of it's not you, it's the script. Below is the trailer:



Oh and I loved her in The Lake House with Keanu Reeves. That reminds me, have to get that on DVD.